Delivery coupling is designed for quick connection of hose section with pumps adapter, hydrants, inductors, fire nozzles. Couplings are sold in pairs.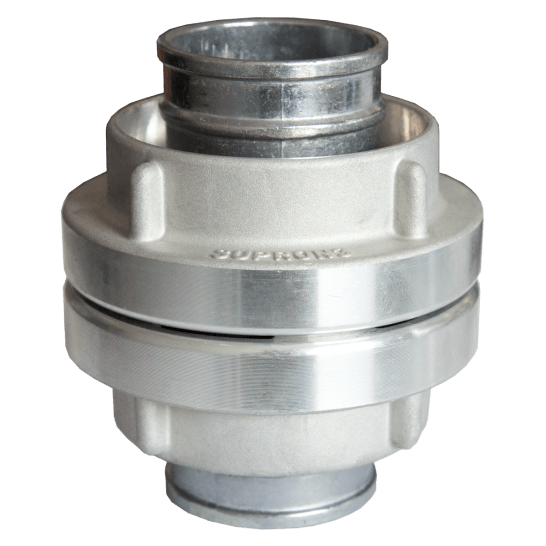 Forged couplings have by very high durability of hooks.
Supron 3 couplings were tested by CNBOP – PIB. There was no damage to the hooks after reaching maximum range of the research measuring station – 10 MPa.
Materials:
crown and sleeve – aluminium alloy