JP-52 fire foam unit is used for fire protection of the object with heavy or medium foam.
DIMENSIONS:
Height: 1400 mm
Width:  650 mm
Depth: 400 mm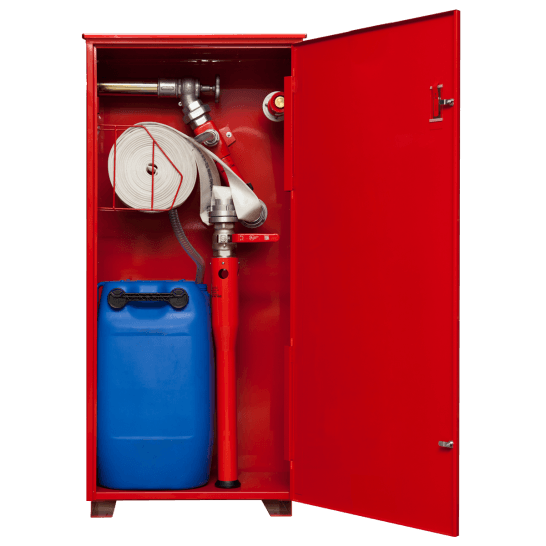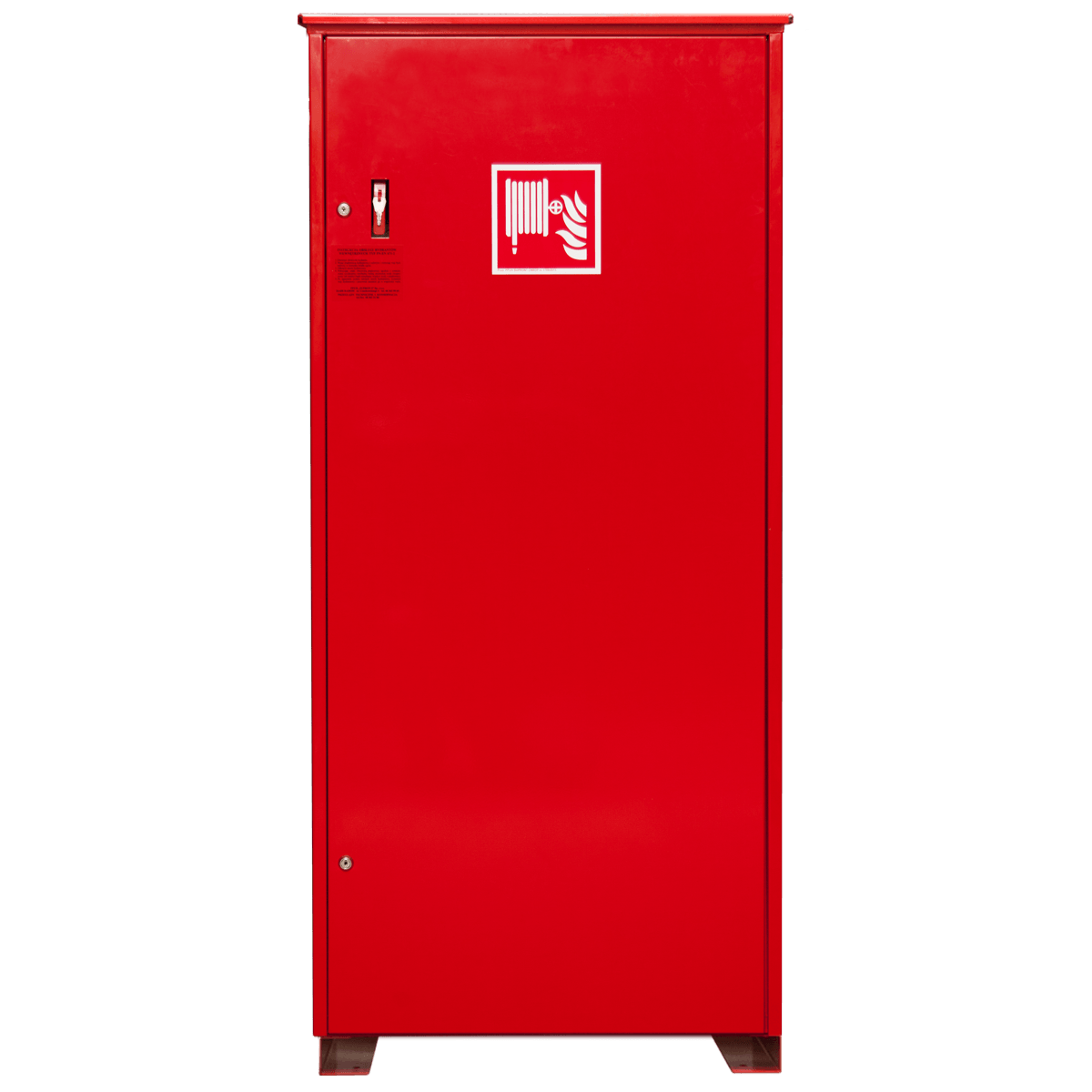 Fire foam unit with flat folding hose 52 allows to extinguish fires by means of:
heavy foam using a foam nozzle
medium foam using a foam generator
medium or heavy foam using a foam generator or a foam nozzle
in each case, with water (for example after using foam concentrate) after replacing the foam nozzle with a hydrant nozzle
The operating time (foaming) can be extended by using an external foam concentrate tank. Each foam unit can be adapted to the user's needs, for example to store additional fire-fighting equipment, fire hoses, etc.
Application:
Fuel storage
Magazines for paints and varnishes
Fuel transhipment stations
Boiler room /engine room
Other places with a high degree of fire hazard
Standard execution:
zinc galvanized steel sheet lacquered with Facade type polyester powder paint. The solution is resistant to weather conditions and UV radiation. Full door. The standard color is red (RAL 3000)
hydrant valve 52
52mm flat folded pressure fire hose placed in the basket
linear sucker Z-2 or Z-4
hose to the sucker with a diameter of 25 mm
foam concentrate ROTEOR M 3% or AFFF 3% – 50 kg – additional equipment
foam generator PP-2 or PP-4 for heavy foam, or
foam generator WP-2 or WP-4 for medium foam
Pwh-52 hydrant fire-hose nozzle in accordance with PN-EN-671-2
---
| | |
| --- | --- |
| Maximum / Recommended supply pressure | 1,6 / 0,9 MPa |
| Efficiency for PP-2 | 200l/min |
| Efficiency for WP-2 | 200l/min |
| Working time for foam concentrate 3% | ~ 8 minutes |