Light fire-fighting hand-axes manufactured by SUPRON 3 are made in accordance with PN-M-51501.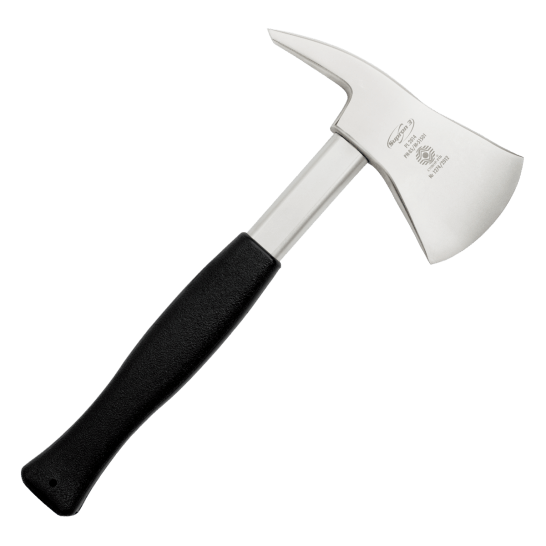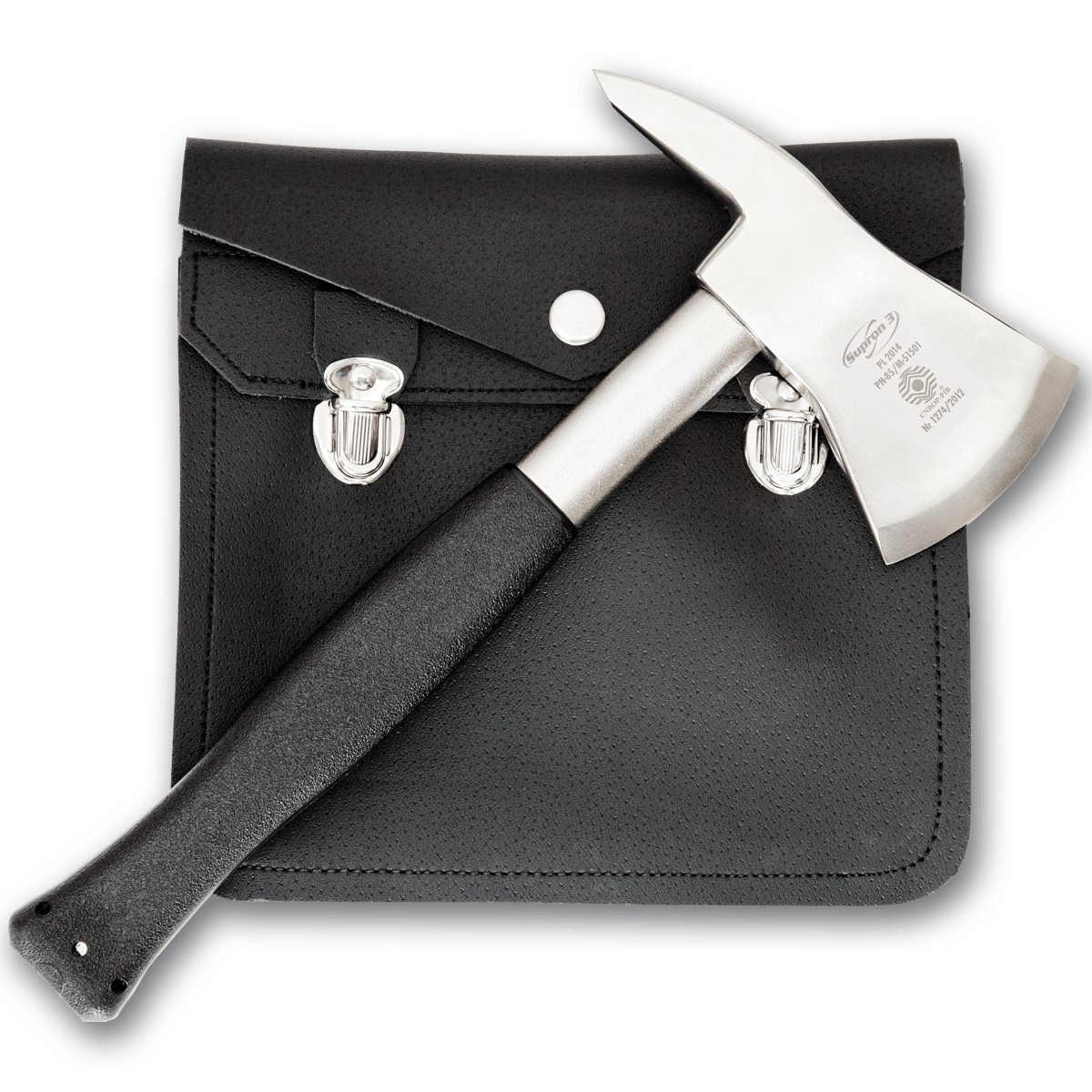 A light fire-fighting hand-axe is an element of a personal firefighter's equipment.
The fire-fighting hand-axe and its sheath (case) are in accordance with the exampler specified in the ordinance of the Ministry of Interior and Administration of 30.11.2005 regarding uniforms of fire brigades of the State Fire Service.
The only fire-fighting hand-axe on the Polish market in accordance with the PN-M-51501 standard, holding the Certificate of Admission!